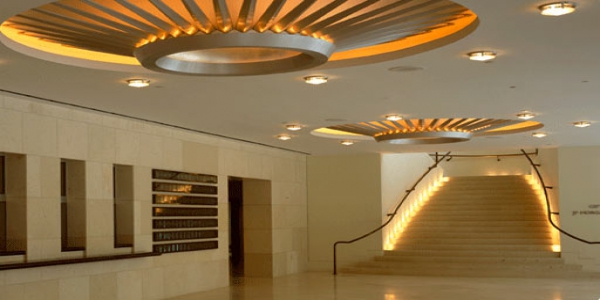 Studies completed over the years have shown a direct correlation between employee comfort, performance, and creativity. It has been proven that a bright and fresh working environment will help to attract and retain a higher quality workforce which directly leads to increased productivity and sales.
Here at MAREK, our dedicated Painting and Wallcovering professionals are specialists in helping you re-fresh the look and feel of your company's workspace. We will use the latest techniques and modern tools to consistently deliver the highest level of craftsmanship in the industry. Our seasoned and professional staff is always here to assist you, and we are committed to your success. Please contact one of our Paint & Wallcovering professionals today.
Let MAREK show you how!
Provided by these Marek locations:
Related Blog Posts
by Roland Mercier on Jan 15, 2018

Foreman Luis Espitia is leading our crew on the remodel of the Annunciation Greek Orthodox Cathedral in Houston with General Contractor Satterfield and Pontikes. MAREK's turnkey contract includes…
Related News Articles