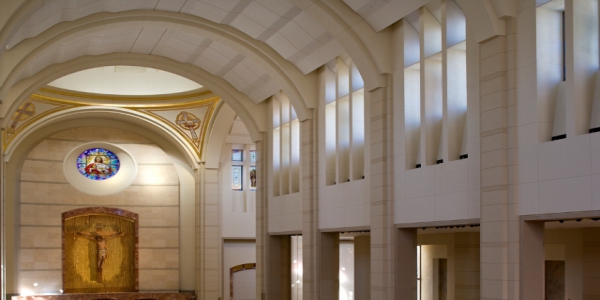 The last thing a hospital owner or manager wants to worry about is whether their mission-critical facility was built properly. For contractors, the saying is that if you can build a hospital, you can build anything. These institutions are constructed for long term use, and their overall cost is directly impacted by the quality in which they are constructed. Every part of these complex facilities directly impact one another, from the drywall partition which will eventually house and hold life support systems, to the specialty wallboard used in biological safety labs and radioactive pharmacies. A single error or lack of coordination in a framed partition or drywall ceiling can have devastating impacts to medical equipment installation, completion schedule, and ultimately the users' safety. General contractors who are called upon to build such demanding facilities need subcontractors who go above and beyond, are dependable, capable, and who can offer something extra to become a crucial key for project success.
In the South, there is a saying that can sum up all of this up, known as Lagniappe (lan-yap) - a gift that goes above and beyond what it expected. Whether it's extra care, attention to detail, or giving advice and expertise, MAREK drywall provides a quality labor force with years of expertise in the nation's largest medical center as well as the South East. We have the construction intelligence to meet and exceed your needs by identifying possible conflicts in drawings, managing proper material usage and procurement, and by flagging coordination concerns while laying out partitions. With a very large bonding capacity, strategic alliances, and industry shaping testing and training programs, MAREK has been trusted since 1938.
We have the dedication and resources to construct your hospital, and any other project type. We rise to challenging schedules, complicated and unique projects, to safely deliver quality sustainable projects to and for our customers. Let MAREK use our expertise to help successfully coordinate and deliver your next drywall project.
Provided by these Marek locations:
Related Blog Posts
by Roland Mercier on

Foreman Luis Espitia is leading our crew on the remodel of the Annunciation Greek Orthodox Cathedral in Houston with General Contractor Satterfield and Pontikes. MAREK's turnkey contract includes…
by Marek Brothers on

MAREK took on a new challenge in conjunction with Hunt Construction Group, Way Engineering, and Walker Engineering: Construction POD Prefabrication. MAREK was contracted to complete framing, drywall…
by Brent Ballard on

A tradition of excellence runs deep at Marek and at Texas A&M University. This was on full display this summer when Marek brought real world construction into the classroom for TAMU's…