Printer-friendly version
Download Project Profile
The following was published in The Leader: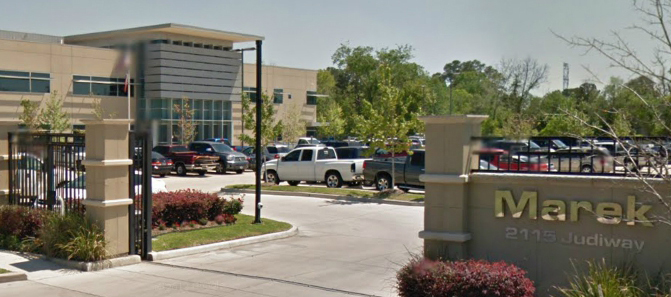 A local contracting company that is a longtime Oak Forest community staple was recently recognized for its prowess.
Associated Builders and Contractors named MAREK as its 2018 Contractor of the Year, an award that recognizes companies for corporate integrity, commitment to safety, professional development and expert craftsmanship. MAREK has offices around Texas but is headquartered at 3539 Oak Forest Dr.
MAREK chief operating officer Mike Holland accepted the honor at the 29th annual Excellence in Construction Awards gala during the ABC Convention 2019 in Long Beach, California, on Wednesday.
"ABC is proud to recognize MAREK's 80-plus years of contributions to the construction industry with this esteemed award," said 2019 ABC national chair Tony Rader, telecom vice president of National Roofing Partners in Coppell. "With a long history of integrity, an exceptional safety record, excellent customer service and dedication to the communities they serve, MAREK is a standout in our field. The company's commitment to developing, upskilling and retaining their workforce also sets an exceptional example for the construction sector."
Started by three brothers in the 1930s as a small residential drywall company, MAREK is now one of the largest commercial specialty contractors in the south with more than 1,500 employees and seven regional offices. The company is still a family-owned business, with Stan Marek serving as chief executive officer and Bruce and Paul Marek working as executive vice presidents.