Printer-friendly version
Download Project Profile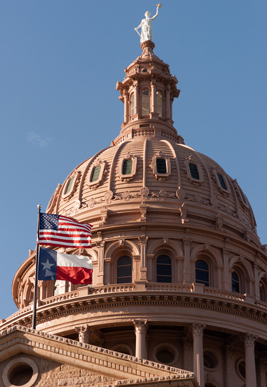 The following article was authored by Eleanor Dearman and originally published in the Quorum Report:
The House Business & Industry Committee heard a bill on worker misclassification Monday evening. During the meeting, Stan Marek, CEO of Marek Brothers Construction,Inc and the Workers Defense Project will join in support of the measure by Rep. Ramon Romero, Jr., D- Fort Worth.  
"To me it's a no brainer," Marek told Quorum Report prior to the hearing. "Why wouldn't we follow the law for our workers, and it's a shame the state of Texas has to pass a bill to ensure that is done."
Romero's bill, House Bill 3357, stipulates that contractors or subcontractors for public work projects can't misclassify workers as independent contractors. It also ups the current fine for violations from $60 to $90 each day the misclassification persists and requires an audit on pubic work contracts to ensure compliance.
In certain industries, particularly construction, contractors will classify workers as independent contractors to avoid covering things like workers' compensation, over time pay and other benefits sense the workers are in a sense the boss of him or herself. The practice also allows these companies to offer substantially lower bids for construction projects. Naturally, there are many legitimate uses of contract labor. The problem arises when the designation is abused.
Worker misclassification is already illegal in Texas, but Romero said there needs to be "teeth in our current law."
"We are telling public entities do the right thing and ensure that in taking the low bidder, you didn't force someone to cut some corners," Romero said.
Rep. Romero said that stopping misclassification will lead to happier employees and higher quality work.
"When we take this issue seriously, we can actually do away with some of these businesses who are doing it the wrong way," Romero said. "What are we going to force them to do? We're gonna force them to leave. We're force them to learn to do business the right way."
Marek and Jose Garza, executive director of the Workers Defense Project, agreed that while they applaud Romero's efforts, the measure is just a "first step."
"It's like pushing a boulder up a mountain, you've got to take a first step…but we've got a long way to go," Marek said.
Marek said that he's seen this trend of misclassifying workers happening in the residential industry for at least 35 years and that it's moved the commercial over the past 15.
"Now it's an epidemic," Marek said. "I will do anything to help the workers get their rights."
He also said his company "can't compete" against contractors that abuse their workers.
"Unfortunately, many of our competitors have tried to find the easy way out by getting workers and just classifying them as independent subcontractors, making them responsible for their own taxes, making the emergency room their healthcare, which we all pay for, and not paying them overtime, and that's gone on way too long and it's time to stop," Marek said.
Garza described it as a "race to the bottom."
"I think, you know, an enormous amount of contractors, of owners, want to do things the right way," Garza said. "But the industry has been set up so that it is has become a race to the bottom. Unless, you know, high road employers and elected officials continue to stand up and make progress, it's going to continue to be that way."
Often times, the workers that are listed as independent contractors are people who are undocumented and looking to work in the state. This bill does not address this piece of the conversation directly, but Garza said that there need to be "common sense reform that allows those folks to come out of the shadows" and access rights and benefits.
"We know that the Texas construction industry is facing major labor shortfall right now," Garza said. "There are labor shortages in this industry. And the fact of the matter is that the policies emanating from Washington D.C. and from the Capitol related to immigration are only making that situation worse." 
Reprinted with permission. Copyright April 17, 2017, Harvey Kronberg, www.quorumreport.com, All rights are reserved.