Printer-friendly version
Download Project Profile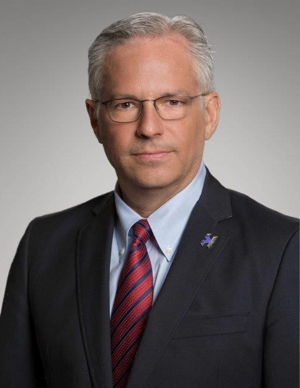 MAREK is one of 200 plus UpSkill Houston partners working collaboratively to ensure Greater Houston has the skilled workforce to advance our region's global competitiveness while creating pathways to opportunity for area residents. We encourage our fellow employers to join us in this critical initiative.
The following article was authored by Peter Beard, Senior Vice President of Regional Workforce Development at Greater Houston Partnership and originally published on UpSkill Houston's blog.
---
More than 200 critical stakeholders—led by employers—came together over the past five years, as part of UpSkill Houston, to create the foundation for a stronger, more effective regional talent pipeline. We are seeing great examples of employers working with education and community partners to create pathways to good jobs for Houston residents while building a higher-quality talent pool for industry. These partners are putting talent first to strengthen the region's businesses and its economy and ensure our residents share in the region's economic prosperity.
Despite our strong foundation, there are challenges ahead that UpSkill Houston must tackle to ensure the Houston region has the talent and workforce it needs for the future. Our economy and industries are being reshaped by technology and other global forces at a more rapid pace than before, impacting talent needs. As technology affects all jobs—creating new ones, augmenting others, and automating some—digital skills will be an increasing requirement in all occupations. Industry is also placing a premium on soft and non-cognitive skills.
We have work to do to ensure that the Houston region has the finest workforce in the world and provides opportunity for future generations of Houstonians. This will require putting our region's talent first by empowering and enabling all of Houston's residents to follow pathways to prosperity and opportunity.
Given our challenges, we need to accelerate and scale our efforts. We need to communicate the competencies and skills industry needs to the partners that support and develop the talent in our region. We need to continuously improve the educational curricula and programs that help individuals develop the necessary skills for the good jobs that our region's employers offer.
We need to provide information, tools, and support to the people who guide and coach individuals along the career pathways that lead to rewarding occupations. We need to help individuals try out career pathways and guide them to the education and skills that lead to a good life for them and their families. This includes ensuring that everyone understands that a four-year college degree is not required for success and a good-paying career.
Our investment in upskilling and reskilling of our existing workforce; our investment in the education and skills of our future workforce; and our investment in bringing untapped populations into our economy are all necessary to maintain our quality of life and ensure the next generation of Houstonians inherit a prosperous and growing region.
We need all of you who have been leaders in UpSkill Houston this far to increase your commitment and enroll your peers in this important work. Together, we can realize our vision of being a great global city in the 21st century by putting talent first and mobilizing around our ambitious plan—Vision 2025.